Special thanks goes out to Danny Schepis for sending in images of his extended 44 pc. show kit. This was Dan's first time installing and took 6 hours to accomplish. This kit was designed to cover more than the basic package and includes special wrap media large enough to contour over those big front fenders. And as he has sent in pictures for the web site, Dan gets my accident replacement insurance which is offered to all customers.
The SPY-O4 EXTENDED 44 PC. KIT form fitted to the can-am Spyder $489.95 Custom text may be added to this kit. Color options available. Front fender wraps available with this kit by special order as you will need to consider the fluting down the middle. Kit comes ready with two strips for each fender, front to back. Call me for details!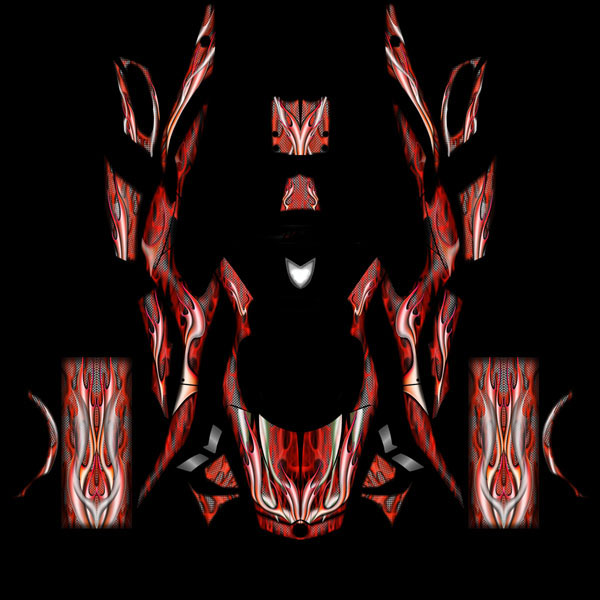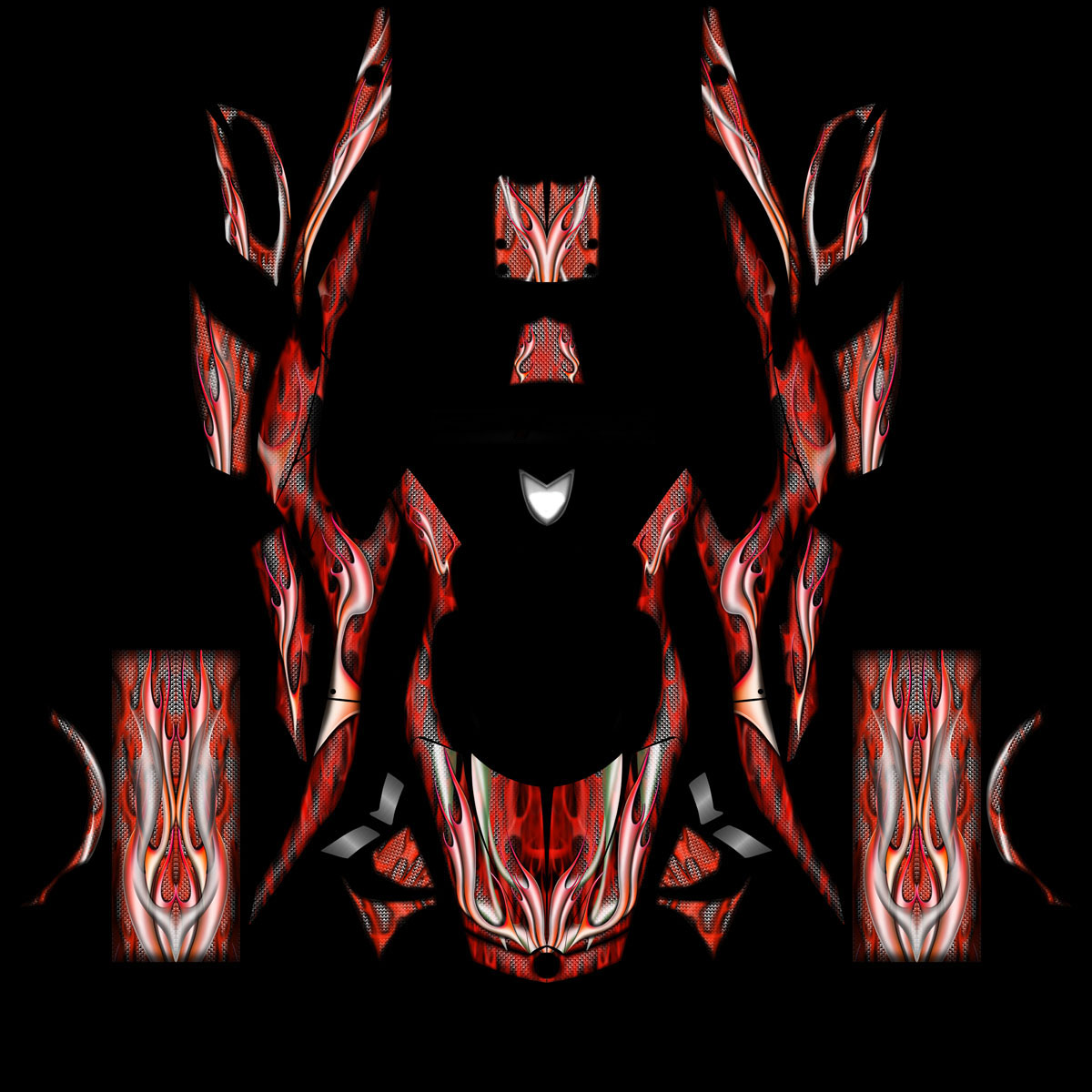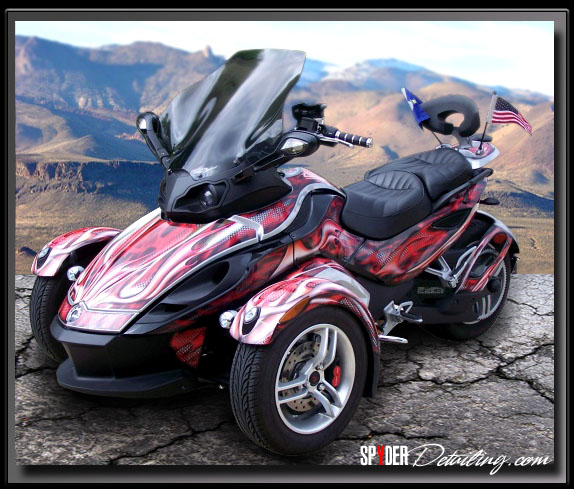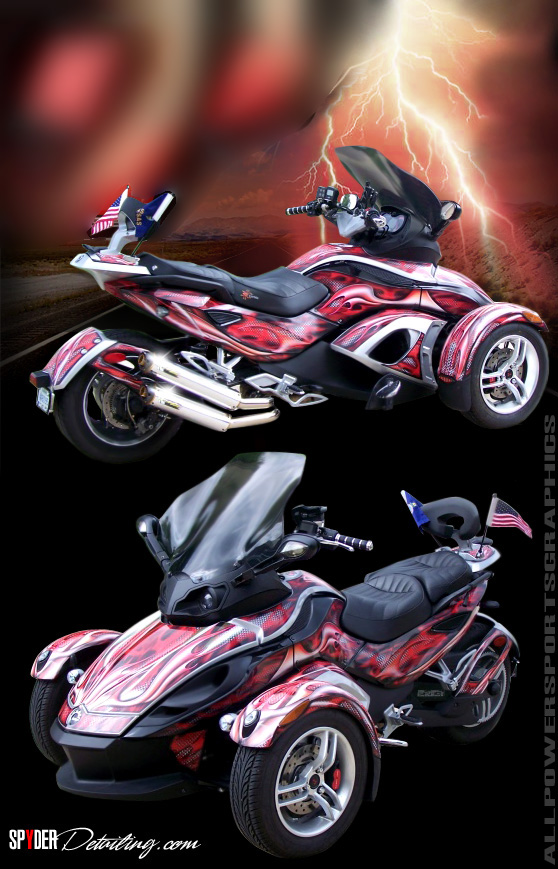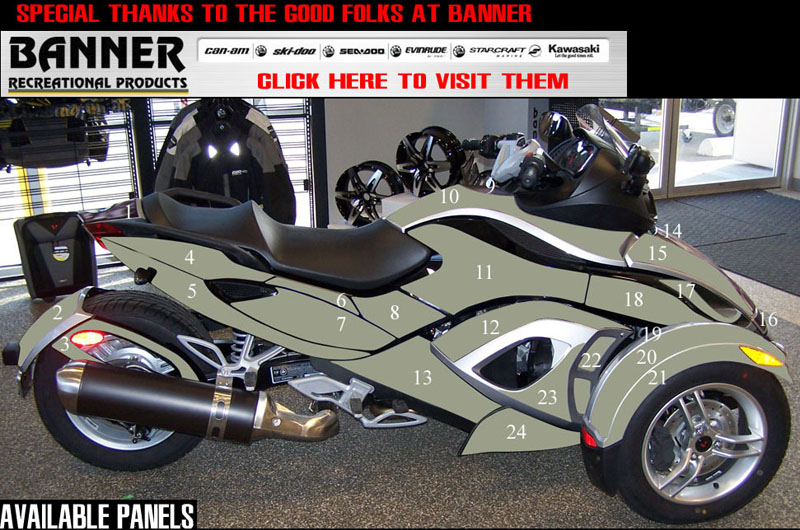 More panels available for the front plastic components.
Tip on installing the center hood panels.